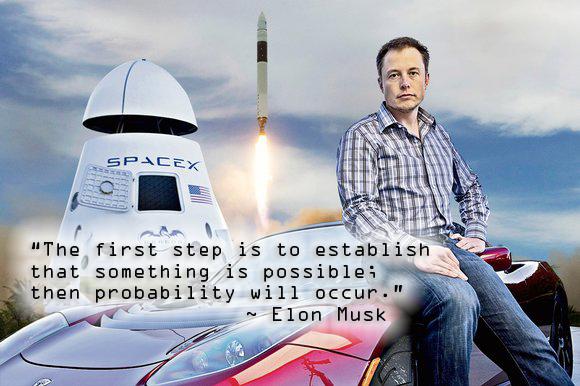 Facebook has become a multi-tool social network, meshed with a multitude of other applications. What we use Facebook for is our own choice, but opportunity is knocking.
Making money on Facebook requires following a simple business model: Have a product that fits people's needs, find the right customers through targeting, and have them tell their friends to repeat the sales cycle.
---
Product That Fills A Need
The only requirement for a good product is that it fills a need for someone, or fixes some problem that they had before purchasing the product. If quality of life is higher with a certain product, people are naturally going to communicate this to their friends verbally, on social media, and unconsciously.
I found my first product by cleaning out my closet, inspired by The Minimalists, and stumbled upon my old graduation gowns. Even though I didn't have the cap and gown combination, it sparked an idea in my head. Universities across the country are about to host graduation ceremonies; meanwhile gowns of years past will be sitting in closets of alumni, while fresh graduates go deeper into debt purchasing a new one.
---
Targeting The Correct People
I was not going to get anywhere trying to sell my graduation gowns (without the hat) to anyone other than those who are graduating from The University of Colorado. Luckily, Facebook has a page that has "brought together" the class of 2017. I simply posted my message, trying to not sound like an advertising robot, and waited… for five hours. BOOM! It was that easy!
People NEED the graduation gowns to take pictures with friends and family, and I was offering mine for $12 less than the bookstore. It may not seem like a huge savings, but to a college student, an extra $12 means a couple more drinks at the bar.
---
Using Word-Of-Mouth Power
Once a sale is made, the only way that sales will grow through word-of-mouth is to actually have a positive impact on someone's life. When I was first contacted by Christy, she only wanted one of the two. I asked if she had any friends who would also like to save money. Within five minutes she had sold the second one for me!
My only problem came when I ran out of inventory. People continued to message me about the gowns yet I had already sold them. I thought of how to fix this problem, and realized that all of my friends who graduated probably don't want their old gowns. Eventually, I sold my old roommate Sean's, for an even higher asking price then I got for mine.
---
Tale Of The Tape
This is the first time that I used Facebook to make money, while at the same time decluttering my closet. I didn't even have to pay for Facebook to advertise my post because I posted in the correct target market. However, if we are looking for a larger target market, Facebook is easy to pay $1 per day to find the actual audiences that matter for our products.
Perhaps this is an idea worth running with: I could create an app where alumni can connect to college seniors where they graduated to sell their old once-worn cap and gown. Taking money away from the school bookstores and putting it back in the pockets of those who need it, like a modern day Robin Hood.